Jessica Ennis with trainer
Toni Minichiello
The Jessica Ennis training programme is quite an extensive training schedule and workout which we will try and give you an insight to.
She gets up about quarter to eight and although she arranges with her trainer Toni Minichiello to get to the track at 9.30 she tends to get there just before 9 then tells Toni off for being late when he arrives at 9.30. Her programme is changed every two to three weeks by Toni but generally the morning training session lasts about three hours and is just her and her trainer unlike the afternoon session when the other girls in her group join in.
Although every session is different Jessica will get in some form of running every day and she will focus on a different event each day spreading the events over the course of a week and there will always be some technical work. So for example on a Monday in her training programme she'll have a running session in the morning and work on the hurdles then in the afternoon she'll work on the shot putt, do circuits, weights and some technical work.
Jessica Ennis Training session
As far as nutrition is concerned Jessica has access to UK Athletics so can ask for nutritional advice whenever she needs to. Because of the training schedule she has schedule she can fortunately eat pretty much whatever she wants, although she does try to eat healthily. It's mainly about eating the correct amount of food to support her training programme.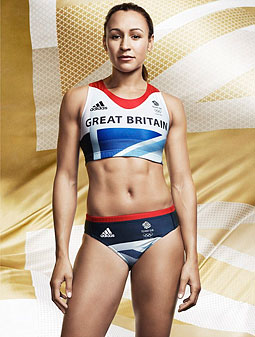 Jessica Ennis Bikini Body
As Jessica Ennis trains at the English Institute of Sport in Sheffield she has access to physiotherapists and the treatment rooms so she can go straight into physio and get some soft tissue work, a massage or get some treatment as soon as she has finished her training programme.
In between morning and afternoon sessions Jessica Ennis will go home for some lunch, relax, chill out, watch TV and generally rest and get a quick sleep before going back to the track for the three hour afternoon session finishing around six.
The evenings are basically chilling out and relaxing and doing normal stuff. Jessica will cook something quick and simple with some sort of dessert, usually something chocolate, luckily not really worrying about her weight as she'll just burn it off the next day anyway. Then its bed for about eleven trying to get at least eight hours sleep if not more. As with any exercise regime your body needs time to recover.
Click here for information on the Jessica Ennis diet.
If you are interested in getting a body like Jessica Ennis
check out the video below: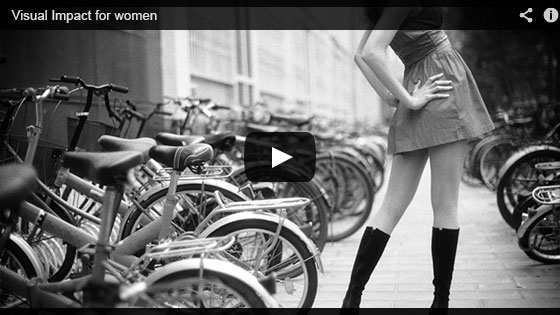 If the Jessica Ennis training programme has been helpful to you please use one of the share links like Facebook.